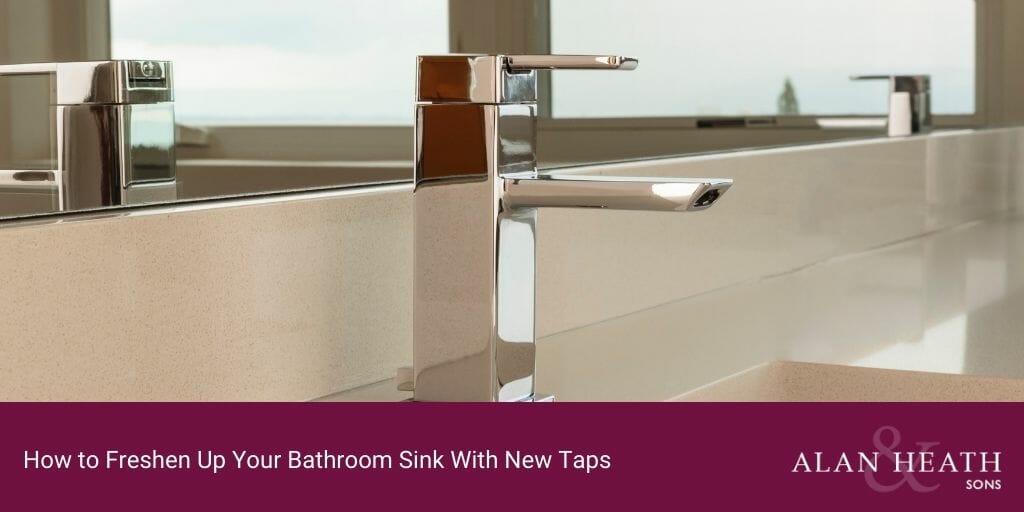 It's the finishing touches that really lift your bathroom from practical to beautiful – and that's not just about where you place the fluffy towels or scented candles for effect.
It's time to talk about your taps.
While the most eye-catching feature in your new bathroom might be your roll-top bath or walk in shower, your taps are the final touch. The right tap can elevate your basin from basic to decadent or add a final splash of luxury.
Even when you don't plan on changing your whole bathroom, just replacing your taps can give your suite a new lease of life. Your taps are also the most used item in your bathroom – which means you'll notice them every day. It also means they are more likely to need repair over time too. Replacing leaky or watermarked taps with bright new designs can freshen up the whole room.
There's a huge choice of taps available, from simple and modern to traditional. And they are available in a range of finishes. So, to get you started, here's our guide to the different options available to you.
Different mounting options for your bathroom taps
Your first decision will be how you mount your bathroom taps, remembering to consider the available space, access for cleaning and the accessibility of the pipework.
Deck mounted taps
You are most likely to be familiar with deck mounted taps. These are fixed to the bath or basin using pre-drilled holes and offer the easiest access to pipes which make them simplest to install and repair. Being mounted in pre-drilled holes can place them closer to your tiles and harder to get all around for cleaning.
Wall-mounted taps
Wall mounted taps are, unsurprisingly, mounted to the wall. This design offers more flexibility in where they are placed and is a great space-saving solution. Being wall mounted makes these taps far easier to clean as well. However, the pipework is hidden in the wall, which makes it more difficult to access if you need to.
Freestanding taps
If you want something a little different then freestanding taps are a great option. They stand beside the bath or basin, with pipework visible from floor all the way to tap. This makes them very versatile. Freestanding taps can be a more unusual feature that could work well with your luxury roll-top bath or help create a more industrial style bathroom.
A choice of bathroom taps
Once you know where your taps will be mounted, you have plenty of different styles to choose from.
Pillar bathroom taps
Again one of the more common types of tap in the UK, the pillar bathroom tap usually stands on the bath or basin, with separate taps for hot and cold water. There's a huge variety in styles to create the design you prefer. Many DIY and online stores have a variety of styles to offer. High street bathroom manufacturers tend to only sell very basic models and aren't usually very popular for middle and upper market bathrooms.
Monobloc bathroom taps
99.9% of basin taps are The Monobloc tap model. The monobloc tap is a single tap that mixes hot and cold water together into one stream. Also referred to as a mixer tap, the monobloc tap is a good choice for a family bathroom, as the combined stream of water makes it easier to control the temperature of the water and reduces any risk of scolding.
Mixer taps
Mixer tap come in all different styles and sizes. There're the tall countertop bathroom taps designed to rise over countertop basins. Or, if you need a bath and shower combination, the bath/shower mixer tap contains a handheld shower head attachment, ideal where there is no room for a standing shower. Then there is the bath filler tap, which mix hot and cold water before it streams to your bathtub. Whichever you choose, a mixer tap can save space while bringing a fresh new look to your room.
Selecting new taps might be the last feature you think about when you are refreshing your bathroom, but they are one that can look amazing and last a long time too. We have a range of taps from our preferred and recommended suppliers, so visit our showroom for a closer look. You'll be able to compare the different types and get a good idea of styles available to you.