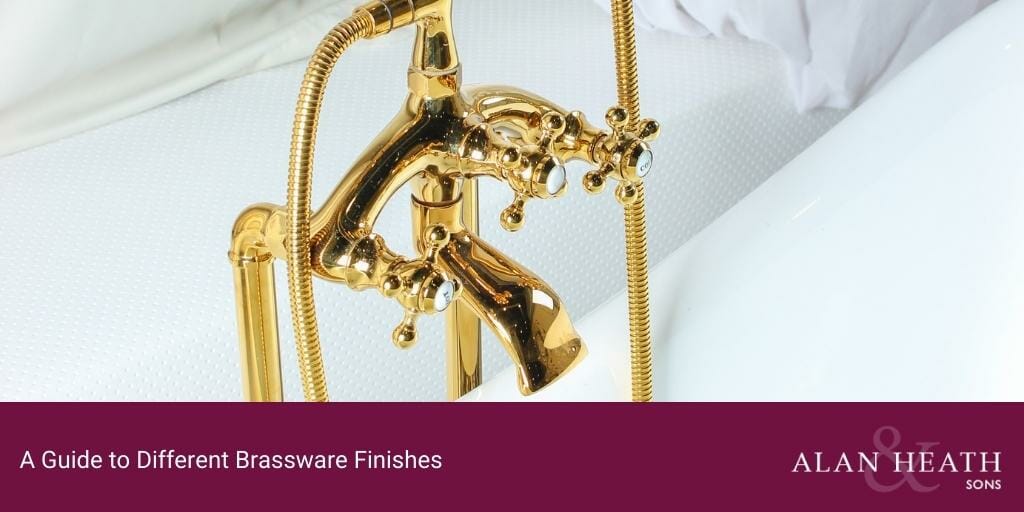 You've made the big decisions and chosen your cabinets, decided between walk-in shower and bath, and selected your lovely new tiles. Now it's time to get down to brass tacks – or at least time to consider which brassware you prefer for the finishing touches.
When you were designing your bathroom refurbishment, the colour of the taps might not have been your main priority. But the small details you choose now can make all the difference in creating the feel you want in your beautiful new bathroom. There are benefits to each finish, so let's take a look at the choices you have.
Simply stylish with a chrome finish
We're all used to a chrome finish in bathrooms. It's certainly the most popular choice at the moment. A chrome finish on taps and showers will fit in with most bathroom styles and can blend in for an understated look.
There's also a large choice in chrome fittings, so you'll have plenty of options to browse through. Choose from traditional to modern styles, such as these fabulous rain shower heads from Villeroy-Boch. Chrome is hard-wearing and easy to keep clean using most standard bathroom cleaners.
A brass finish on your bathroom taps
A beautiful brass finish gives any room a rich, warm tone. Brass fittings will suit a more traditional style bathroom, but don't think they aren't for you if you like something more modern. We've seen some fabulous bold choices in colour and design that really make your brass taps pop, such as these accessories from Grohe.
Remember that over time the brass finish on your fittings will change, as brass oxidises to obtain a beautiful old patina. This does mean your fittings will become a comfortable part of your home, but if you want to keep a glistening new feel in your bathroom for years to come, you'll need to care for them regularly with a brass cleaner to maintain the shiny finish.
A traditional touch with nickel
If you prefer to stay with the silver tones, but don't want the bright newness of chrome, then nickel is the ideal solution. While still bright and shiny, it has a softer tone that suits any traditional or classical bathroom.
There are some beautiful period style nickel choices from our suppliers, such as these mixer taps from Vado. It's best to clean your nickel with warm soapy water.
Luxury in a gold finish
When your beautiful bathroom is your own private retreat, you deserve every touch of luxury – and nothing says rich and glamourous than these beautiful gold accessories from Bathroom Origins.
Gold accessories are made from brassware that's been gold plated for the ultimate sumptuous finish. Your fixings will stand out as a real feature in any bathroom design, but we really love them in a modern boutique style. And they're surprisingly easy to clean – just use warm soapy water or a non-abrasive cleaner. Gold is however a plating so isn't as robust as chrome.
The changing tones of a copper finish
Copper is a very popular choice at the moment, being in style in bathrooms and kitchens. It's a beautiful colour that works well with the current trend for industrial chic. However, it's important to remember that copper will tarnish over time, changing from bright and shiny to a dull brown and green patina.
Still, it's entirely possible to keep the bright surface with regular care from a copper cleaner. So, if copper is your favourite, then take a look at these lovely colours from the VitrA collection.
While we've listed some of our preferred suppliers, the full range of colours, styles and finishes is extensive. So, when you really can't decide what's right for your bathroom renovation, talk to our design team for some advice. We'll help you decide what suits you both in style and in how much care will be needed to keep your chosen finish shining for longer.