When Alan Heath and Sons design and install a new bathroom we always leave it in a spotless condition so it's gleaming from floor to tile. We're proud of our work and we want it to look the best it possibly can.
But we know that real life is not in a bathroom showroom.
We understand that kids are muddy after football, that husbands are dirty after gardening and we know that the modern ladies of the world can have their fair share of hair colour, self-tan and make up running down the drain too – that's life!
So you're going to be chained to the bathroom once we've left if you want it to stay beautifully clean and shining, right?! Well maybe not…
Welcome to your new (almost self cleaning) sparkly bathroom!
The clever people in the bathroom industry have been aware of limescale, dirt and other such enemies for years and we have a range of bathroom furniture and products that are fighting back against the grime.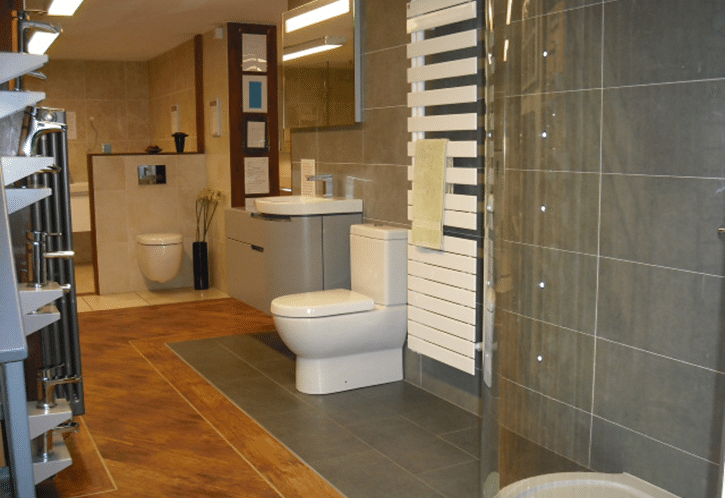 Manhattan Easy Clean
Easy clean is described by Manhattan as a 'glass protective shield' and it's applied to the inside of the glass on their shower enclosures, by them, in their factory. It actively repels dirt, grime, oil and limescale from the glass and saves you up to 90% of your cleaning time!
The Manhattan Easy Clean technology is kinder to environment too as you won't need all those harsh cleaning products and it will also save all your elbow grease too. Keep your bathroom's beautiful showroom finish!
This isn't a permanent protection but it can be topped up and replenished as part of your maintenance – it's still far more time-effective than cleaning it constantly and is perfect for keeping your glass clean in the event of a sudden family visit. For more information visit their website.
Villeroy and Boch – Ceramic Plus
The technicians at Villeroy and Boch have invented a special baked-on treatment that also repels dirt and limescale on their ceramic products. No more hard-to-remove spotting on your sink, say goodbye to hours of vigorous tile cleaning and bid the bath scrubbing farewell. This is a superb product, saving you time and keeping everything sparkling as if it was new.
Ceramic Plus ensures that water just glides off the surface of the ceramic (like water off a duck's back) and then down to the outlet where it belongs – not lying on your tiles, creating marks and spotting. It's resistant to harsh cleaning products too (not that you'll need as many of those anymore!). For more information visit their website.
Aquata – Clearshield ECO-System Glass Protection
This unique and award-winning product acts like the non-stick materials you would find in your kitchen… but this keeps limescale, not cake mixture, at bay. By making the interior surface of the glass non-slip, the water will effortlessly fall into your shower tray and wash away, rather than stay on your glass and create a build up.
Clearshield ECO-System actually stops the build up of bacteria by not allowing it to grow in the first place. Even more durable than silicon, the multi-stranded barrier does a lot of intelligent scientific things – but most importantly it ensures that you have the best looking glass in town. For more information visit their website.
So there you have it. Simple and effective products that look great when you fit them, and keep themselves looking great afterwards with their great design. You're free to enjoy your day after you've used them rather than clean them vigorously before your unexpected guests come round!
We really love how these products work, and the improvement they make to our customers' lives. We have so many great products in our showroom, too. We also stock tiles with the same easy clean technology.
We'd be happy to chat through the options with you. Call in or call us now and we'll talk bathrooms, cleaning, and everything in between.