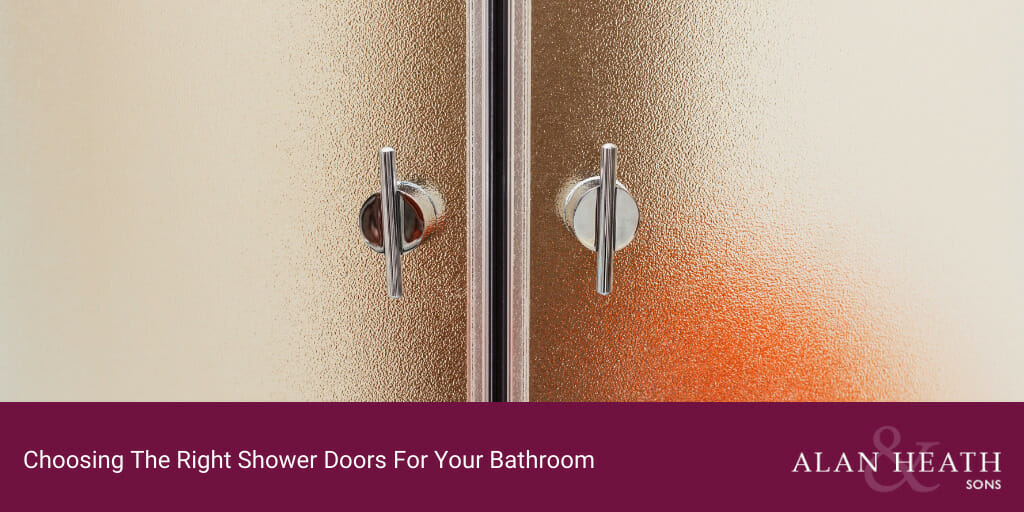 When it comes to choosing a new shower door for your bathroom it's important that you choose the right one. However, with so much choice on the market these days, how do you make sure that you choose the right one?
Start with the basics
To begin with you can narrow down your choices massively by looking at the size of your bathroom and shower and your budget. Once you know exactly what you can afford and how big or small your shower doors need to be then you can start looking at other details.
Get the right measurements
Part of knowing the right size you need isn't just about knowing if you need big or small doors but you need to take exact measurements. Having these even slightly wrong could lead to a big wet mess in your home and that's not what you want.
Choose your finish
The choice of finish for your shower doors really depends on your personal taste and what the rest of your bathroom looks like. You could choose clear glass or frosted glass for a little more privacy. Patterned glass can make the room feel much smaller, so we suggest clear or frosted.
Compare different types of shower door
There are a few different types of shower door you can choose from; these include sliding doors which is great for smaller bathrooms as you don't need the door to swing open either way. Then you have a bifold shower door which has two sections and folds in half. These are also good for smaller bathrooms as they can be tucked out of the way.
Alternatively, you could choose a pivot or hinged shower door which is just like a normal door and swings outwards for you to get in and you simply close the door behind you. These are more suited to bigger bathrooms which have the floor space to open the door.
It might be that you have an idea of what you want which is different to these common types of shower door and that's okay. Shower doors can be custom made to suit your needs, preferences, style, and size. So, if you have something you have in mind, just ask.
Do you need a frame?
Finally, ask yourself if your shower door needs a frame. There are typically three types of doors, framed, semi-framed, and frameless. Framed ones look aesthetically pleasing and can be easily matched to the décor of your existing bathroom. They complete the look of the door and provide a good seal for the shower. Alternatively frameless doors are easier to clean and give the illusion of more space so these can be very effective in smaller bathrooms. However, for a frameless door you'll need to have thicker glass which will make it a much heavier door.
With a semi-framed door, you get the best of both worlds, so you'll have metal around the edge but the door itself will be frameless.
As with most things it really comes down to your personal taste and the space you have to work with. However, we can help you to find the perfect shower doors for your shower. Contact us to speak to one of our experts today.