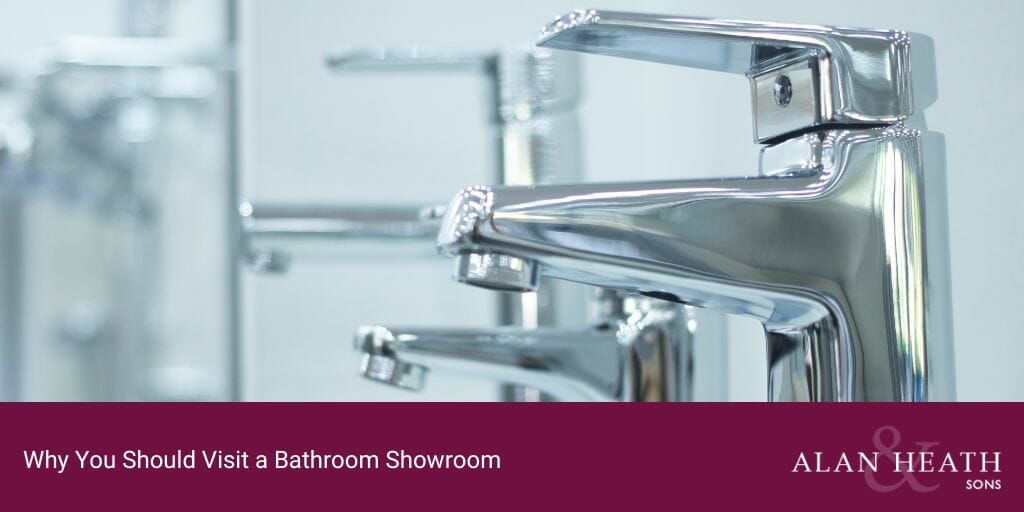 With online shopping becoming increasingly popular, many people are opting to shop from the comfort of their own homes. Online shopping works for most things, but when it comes to your bathroom, we're strong believers in booking a visit to your local showroom to ensure you get the full experience. Below, we've listed 5 reasons you should consider visiting a showroom rather than ordering from a place you've only seen on Google.
Be inspired
A bathroom showroom is a great place to visit if you're looking to refresh or remodel your bathroom. As one of the most important rooms in your home, it's important that your bathroom serves its purpose and looks and feels clean, stylish, and comfortable.
Re-modelling a bathroom is an investment, so you want to be sure to get it right. By research alone, it can be difficult to make such a big decision and you could end up with a very expensive bathroom suite that doesn't fit or isn't what you envisioned.
Visiting a bathroom showroom is the perfect way to find some inspiration. Whether you already have a good idea of what you're after, or are feeling stuck for inspiration, our showroom is full of different styles and new trends.
Get a proper feel for materials, functionality, and finishes
A huge benefit of visiting a showroom is having the opportunity to touch each item and see it in action. At Alan Heath & Sons, we encourage our customers to open and close the drawers, push any buttons, turn the taps on and off and stand in the shower cubicles. (Without the water on!) We want you to experience the feel of the cabinets, assess the build quality, visualise the size, feel the strength of the handles, and get a real feel for the colour and finish of each item.
Our bathroom displays are put together to show customers how each accessory, fixture, and finish can work together to add style and function in one place.
Discover new storage solutions
Bathrooms can be notorious for poor storage and as a result can quickly become cluttered. Our bathroom showroom combines creative cabinet and storage options that are both practical and stylish.
We aim to recreate the most realistic storage solutions possible, with drawer inserts and storage baskets, so you get a true idea of how you'd store your bathroom products and accessories.
Speak to a professional design team
Online customer service certainly isn't the same as speaking to a knowledgeable showroom assistant. Alan Heath & Sons take pride in our design services and offers CAD design examples to bring your vision to life. Feel free to bring in some ideas and a list of what's important to you. We can make some suggestions, show you some examples, and help you to make the best decisions for your home.
Supporting family businesses
When you buy from an independent business such as Alan Heath & Sons, you're supporting family businesses and getting much more for your money.
Alan Heath began working for himself in 1974 and opened the showroom in its current position in1989. Our family business has continued to grow ever since and is now one of the finest bathroom showrooms in the Midlands. Our aim is to provide our customers with the highest quality materials and create them the bathroom of their dreams that will last and last.
For more information about our showroom, or to book a visit, contact a member of the team today. We'd be more than happy to help.