At Alan Heath and Sons we design and install designer bathrooms from all kinds of ideas and for all types of houses. One thing we know is that luxury and indulgence are sometimes high on the priority lists of our customers. Whirlpools and Jacuzzis may seem best suited to celebrity homes, but when you consider the health and wellbeing benefits you may wonder why you wouldn't have one!
There are the obvious calming benefits to having a whirlpool bath or Jacuzzi in your home, none more so than a relaxing soak with a good book or glass of wine after a long week. But there are also many health benefits to having a home whirlpool or Jacuzzi, and it's no accident that many health clubs offer them.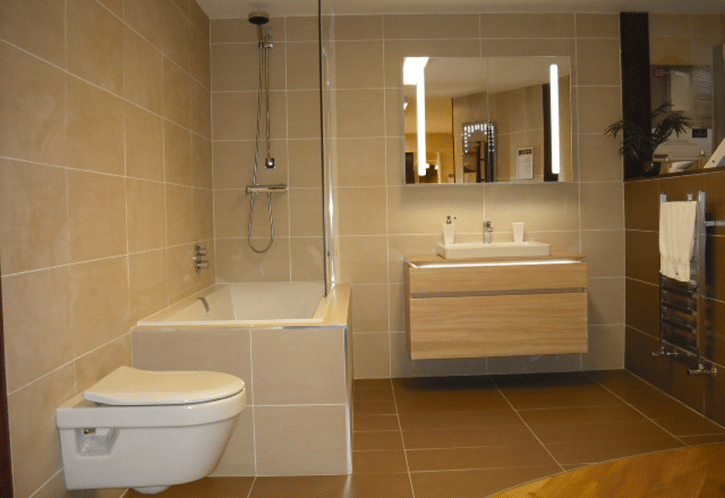 Here are just a few of the health benefits of a home whirlpool bath:
Prevent muscle tension. Let's face it, life is tough in the 21st century and all that extra stress puts a big strain on our bodies. One of the parts of the body that really suffers with stress is your muscles. A whirlpool bath can relieve your stressed muscles of tension by making them feel weightless and easing the strain on the joints.
Improve blood flow and metabolism. A whirlpool can also raise the temperature in your body much faster than a bath can, helping to relax muscles and boost metabolism and circulation; all important factors for a healthy life.
Relax your mind. A relaxing time at the end of the day in a whirlpool can give your mind peace as it has a calming effect on your brain. When you really need to unwind a whirlpool in your home is the perfect remedy to your busy life.
Healthy skin. Expensive creams and cucumbers? A whirlpool bath can help your skin stay younger for longer. The bubbles in a whirlpool or Jacuzzi create a gentle peel of your skin, and because it also improves your circulation your skin will grow better too – star treatment in your own home!
A water massage? Thanks to the way the water moves in a whirlpool bath, the release of tension and relaxation are achieved quickly. The body's receptors are then triggered in much the same way as when they're massaged.
Fully customisable to your body and mood, the whirlpool is the perfect partner to the busy 21st century life or even for the once busy body that needs a little help soothing sore joints and muscles after a tough day in the garden. If you suffer from back pain, diabetes, arthritis, osteoporosis, high blood pressure, or insomnia, a soak in a hot tub can have lasting medical benefits – speak to your doctor before you take a dip.
Still not convinced? How about considering relaxing lighting, adjustable jets or iPod docking? Whatever your need or reasons for wanting a home whirlpool or Jacuzzi, talk to us or visit our showroom. Take the stress out of your bathroom design and relieve the future stress on your mind and body.
Call us today 024 7669 1469