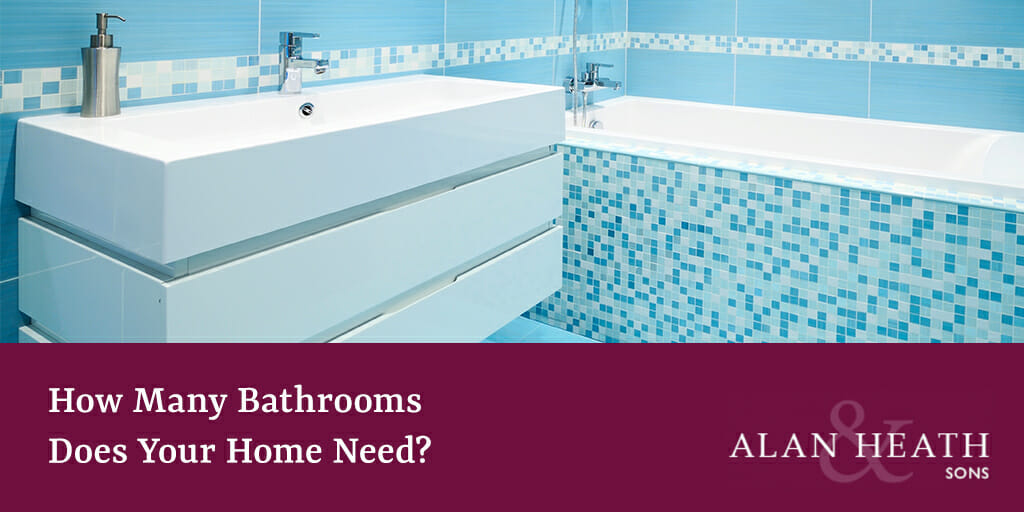 When it comes to spending money on your home, the two most expensive rooms to renovate are always the kitchen and the bathroom. So, whether you want to add value to your house or just make it more practical for your family, is splashing the cash on another bathroom worth the cost? Just how many bathrooms does one house need?
According to 70% of estate agents, a house with two bathrooms is easier to sell, and adding an extra bathroom can increase the value of your home by an average of £12,000. But even if you aren't trying to make a profit by selling up, it may be that an extra shower room or en-suite will benefit your home life.
Separate bathrooms for guests
When guests come to stay, the bathroom is the room that counts. Having a separate bathroom helps to keep things more personal and private – and saves your guests experiencing the toothpaste smears, wet towels on the floor, and unflushed toilets left by your own children.
Downstairs washrooms for active families
While estate agents agree that a downstairs bathroom as your only option can lower the value of your home, having a second washroom downstairs is actually a bonus.
Just like a utility room, they are a very practical space for active families, where you can remove mud-splattered clothes and rinse off before traipsing dirt across the carpets. And if you're a pet loving family, having a downstairs shower is ideal for dirty dogs.
Even if you don't have the space for a shower, a downstairs toilet and basin is ideal for families with small children that have little warning when they need to go. It also means there's no need for visitors to go upstairs to use the facilities, so you don't have to worry about the ironing you left out on the landing!
Separate space for growing families
Whether you sacrifice a small bedroom or can squeeze an en-suite into a corner, a second bathroom is almost essential for growing families. As your teenagers spend more time showering than on their homework, a spare bathroom saves queueing and arguments in the morning. And when elderly relatives are visiting or come to live with you, easy access to a bathroom may be a necessity you need to consider.
Is a second bathroom on your renovation wishlist?
If you're thinking of adding an extra bathroom to your home, it can help to understand what will be involved before you start. Are you converting a spare bedroom, adding a shower to a handy corner, or adding an extension to your existing home?
Whichever option you choose, speak to our bathroom design team first. We'll help you explore the options with the space you have, understand the costs involved and explain just how long your renovation may take.
Make an appointment today by calling us on 0247 669 1469.