Beautiful bathrooms are what we all dream of. The good news is the designs that enrich our lives no longer have to mean a compromise on style or design. But what about the world we live in? Can your bathroom choice help you to be more environmentally friendly as well as offer you more comfort and cleanliness?
We're often a wasteful society more focused on ourselves than the world around us. If you've ever travelled abroad and stayed in a hotel in somewhere like Spain then you'll know how conscious they are about water consumption and laundry. The bathroom signs are all about being mindful of the country you're in, and it does make you think – are we mindful of our resources at home?
Our European friends have slightly different bathroom habits from us; mainly because saving water and water shortages are higher up their agenda. Most European bathrooms have something that means causing less harm to the water and sewage system.
We give you – the bidet.
Now when you think of a bidet the first thing you think of might be a dated 80s version (in avocado perhaps!). But things have changed!
We now give you (or take away) the humble toilet roll. We won't go into too much detail, but sometimes you need a little more than other times, resulting in more flushing, more waste, and more water. A bidet means you won't have to use paper (like the modern bathrooms in Europe) and you'll also benefit from a more hygienic routine too. But what about space? Do you want to fill your bathroom with another piece of furniture?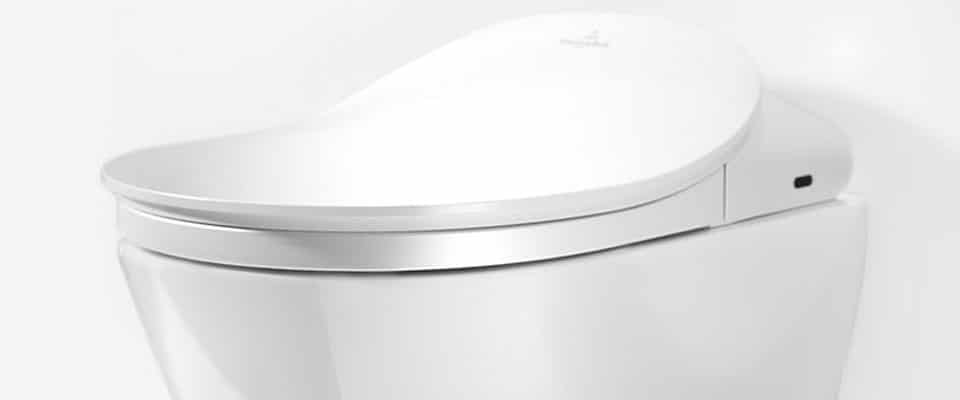 A new designer WC from renowned Villeroy and Boch can offer the best of both worlds in the (beautiful) shape of the ViClean. This intelligent design adopts what has long been the norm in Asia – electronic bidet seats: the clever combination of WC and bidet.
The ViClean offers all the clever design that you would expect from Villeroy and Boch. Coupled with the clever multifunctional WC and bidet, the new range also uses water as efficiently as possible and comes in a sleek design, which also gives the illusion of space in your bathroom.
Villeroy and Boch have paid special attention to the simplicity of the look and feel of their new product. They've also ensured all the clever functions are hidden away from sight. You're left with clean lines and a very hygienic bathroom accessory, which naturally compliments their Subway 2.0 range as well – clever and stylish!
The ViClean comes in two models: U and L.  The U model is the more high-tech of the two with gentle water jet functions which can be individually adjusted for your comfort.
The ViClean-U and the ViClean-L features:
▪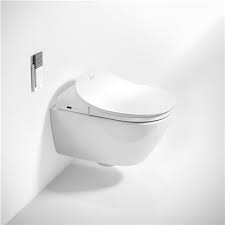 Highest standards of comfort and hygiene
▪       Simple and elegant design with beautifully clean lines
▪       Adjustable functions for the perfect fit
▪       Efficient water use
▪       Minimalist design inspired by nature
▪       Special material technology with anti-bacterial properties
▪       Concealed electricity and water connections to keep your bathroom looking sleek
▪       Customisable and innovative features for personal cleansing.
Water is a natural element that our world and our own bodies mainly consist of. By choosing this great new product from Villeroy and Boch your bathroom could be one step closer the serenity and natural cleanliness that water has to offer, and you'll benefit from a more confident feeling of cleanliness.
Alan Heath and Sons are planning to introduce this exciting new range to our showroom in Coventry very soon. As always, if you have any questions please do call us or pop in and speak to one of our friendly, helpful bathroom experts.